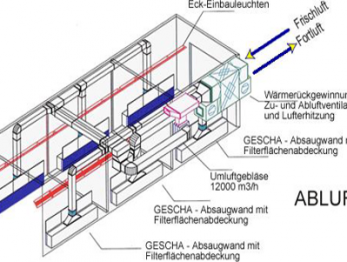 Plant service and service concept
Only an optimal designed unit can fulfil high customer expectations and legal requirements. We offer you full service for industry and workshops.
Planning, project realisation and installation of extraction- and fresh air supply units.
Consultation regarding energy saving – and heat recovery systems.
Complete installation done by our qualified technicians
Service done by our own technicians
Getting a service- and maintenance contract assures that the unit is serviced according to the required terms after start up.